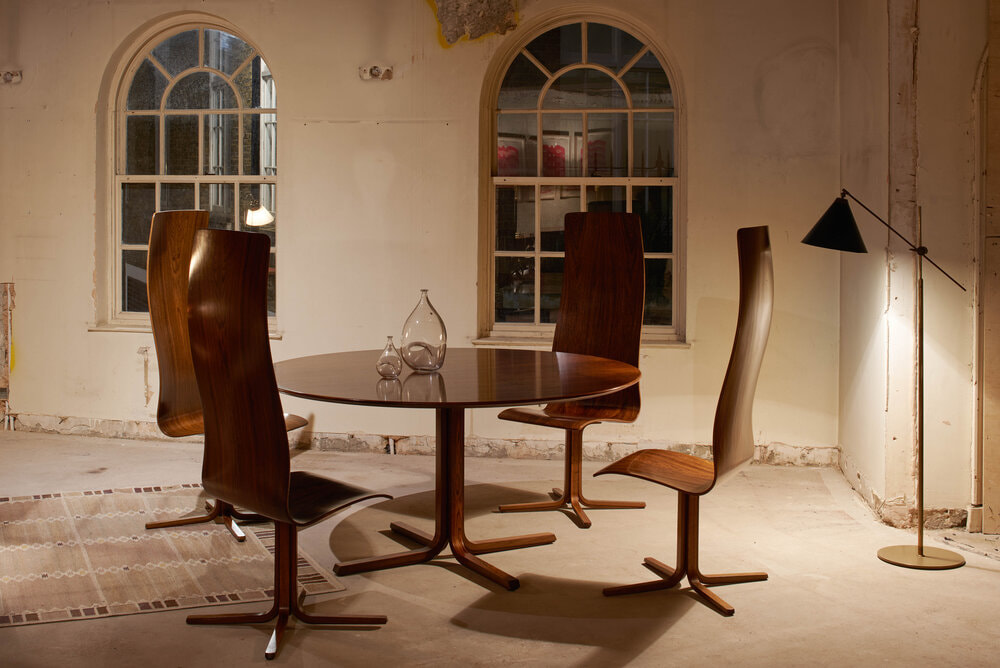 Exploring the intersection between architecture, art, and design, and its potential to stimulate an unexpected design experience, has been the focus of design curators in recent years. This formula has been successfully dominated interior design, museum shows, and has come to produce and carry a narrative which is one of the most desirable aspects in the world of design and architecture.
In its London showroom, which opened last year, and situated in an expansive Palladian-style Georgian villa, Modernity of Stockholm is currently collaborating with Stephen Friedman Gallery in presenting art and design in a residential setting. The show demonstrates that combining 18th-century architecture, contemporary art, and mid-century classic Nordic design has proved to be fresh and intriguing.
Furnishing the historical villa, it revives what was the most prestigious lifestyle in 18th-century-London, practiced by the local aristocracy who admired the Palladian style, with Richard Boyle, 3rd Earl of Burlington as the most famous example. The show consists of eight atmospheric rooms in which domestic environments have been created to inspire and educate the viewer through the stories behind the building and the contents, and ultimately to expand our taste.
​
The building was vacant for over a decade and in need of renovation and restoration. Now, that it has brought back to its neoclassical glory, you can identify some of the finest and classic examples of Nordic design — the Chieftain Chair of 1949 by Finn Juhl, the Snowflake Chandelier by Paavo Tynell, set of high-backed chairs and matching table which Danish architect Arne Jacobsen designed for the St Catherine's College Oxford, and rugs by Swedish weaver Märta Måås-Fjetterström.
The exhibition will reopen when London lockdown will come to its end, and can be visited at 14 Cavendish Square.